German house of leather goods Etienne Aigner, dikenal dengan wewangian yang menarik dan terjangkau dengan kualitas yang baik. Contoh nyata yang sudah tidak asing lagi adalah parfum beraroma oriental yaitu Aigner Nº1 Oud dan aroma suede yang dibawa oleh Aigner Cara Mia misalnya. Tahun 2016 lalu merek tersebut menghadirkan parfum pria baru yang disebut Aigner Blue.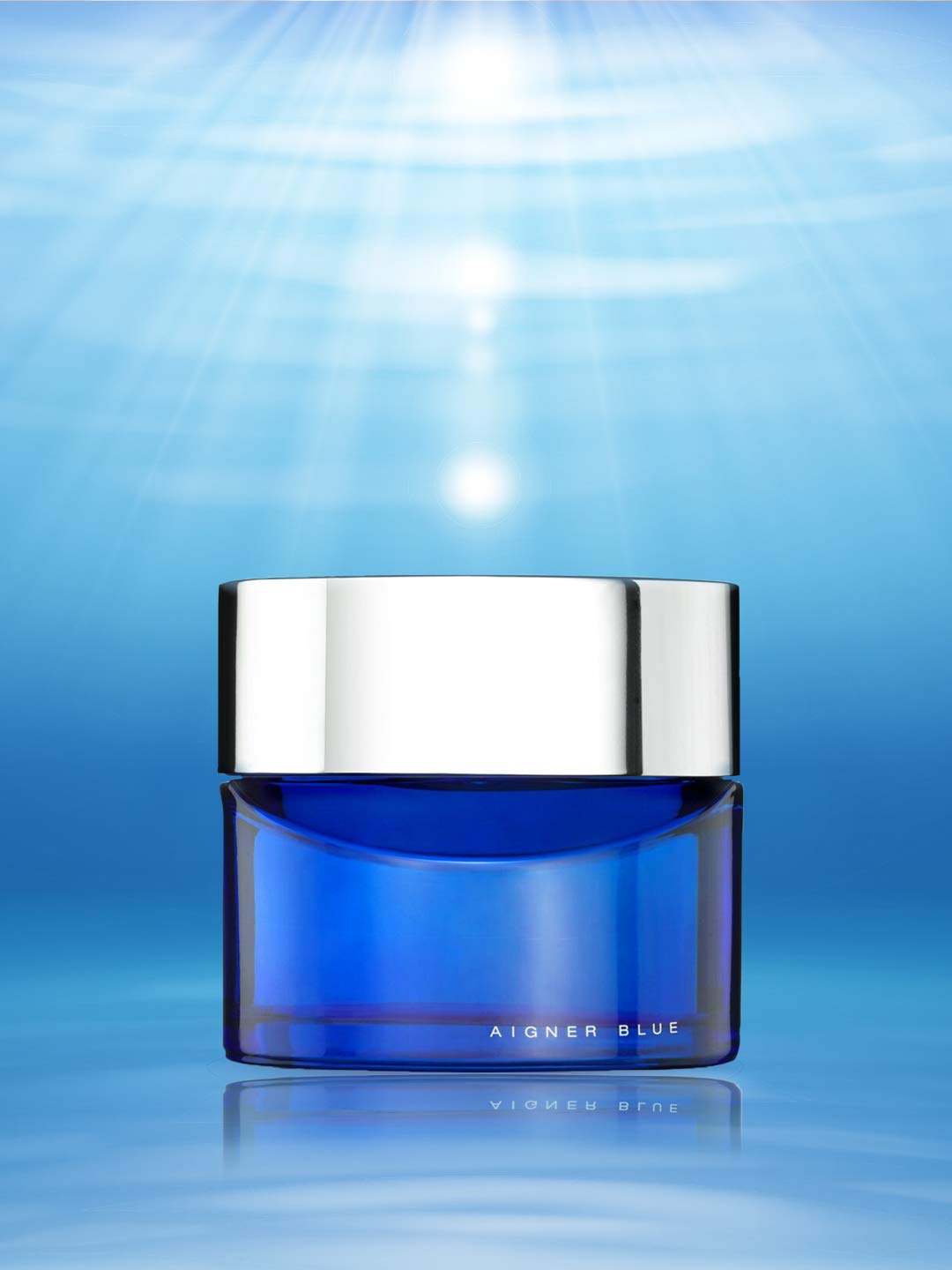 Masuk dalam keluarga akuatik / beraroma laut adalah sesuatu yang mudah diterima oleh banyak orang. Tetapi ada hal yang menarik perhatian dari Aigner Blue lho. Sekarang, apa sebenarnya yang membuat wewangian ini berbeda dari "blue" fresh akuatik parfum lainnya? Jawabannya sederhana: saffron! Aigner Blue mampu mereplikasi kesuksesan Polo Blue dengan karakter aroma yang berbeda karena bahan saffron yang memberikan efek 'lebih dalam'. Awalnya aroma Aigner Blue itu dimulai dengan kombinasi aroma fresh akuatik seperti aroma laut dan mungkin tidak jauh berbeda seperti parfum beraroma akuatik lainnya. Tidak terlalu inovatif sama sekali, jujur. Tapi kemudian, setelah beberapa menit, Aigner Blue menjadi 'lebih pedas' yang akan menarik perhatian Anda. Hal ini karena saffron yang di letakkan di pertengahan aromanya. Yang lebih menakjubkan, jika Anda sampai pada titik di mana aroma leather mulai muncul, maka Anda bisa tergoda untuk menciumnya lagi dan lagi. Ada kontras yang cukup menarik antara aroma aqua dan woody, bunga segar rose dan lily, rempah-rempah (cengkeh) dan aroma hewani yang berasal dari leather dan ambergris.
Top notes :
Lemon, Apple, Clove
Heart notes :
Rose, Lily of the Valley, Leather, Saffron
Base notes :
Cedarwood, Musks, Vanilla, Amber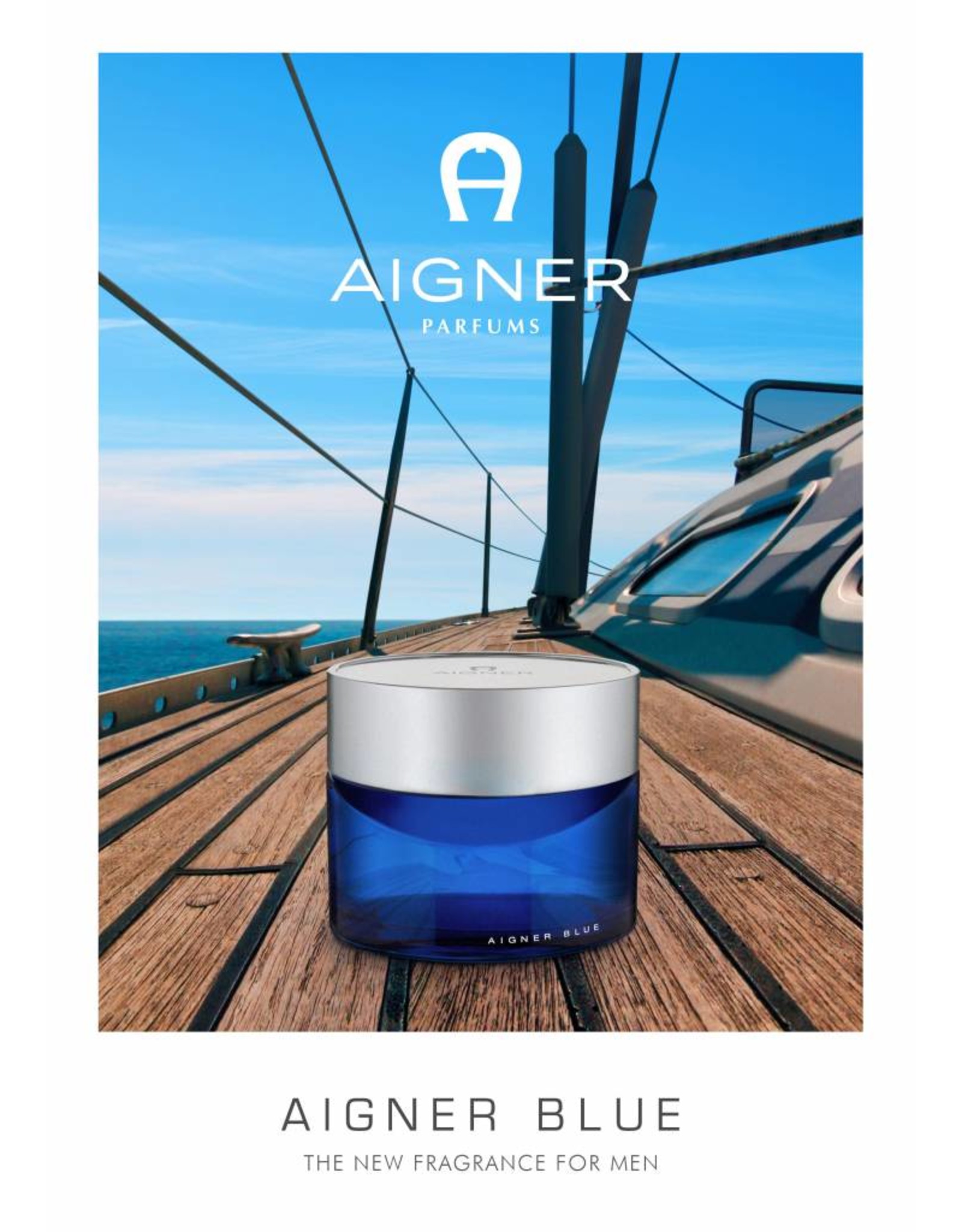 Hasilnya adalah aroma yang masih sangat familiar tetapi memiliki sentuhan kepribadian yang membawa ke sesuatu yang lebih istimewa. Aigner Blue adalah parfum sederhana untuk penggunaan sehari - hari. Contohnya setelah gym karena parfum ini membawa sentuhan yang sangat halus tetapi cukup untuk membuat seluruh tubuh wangi.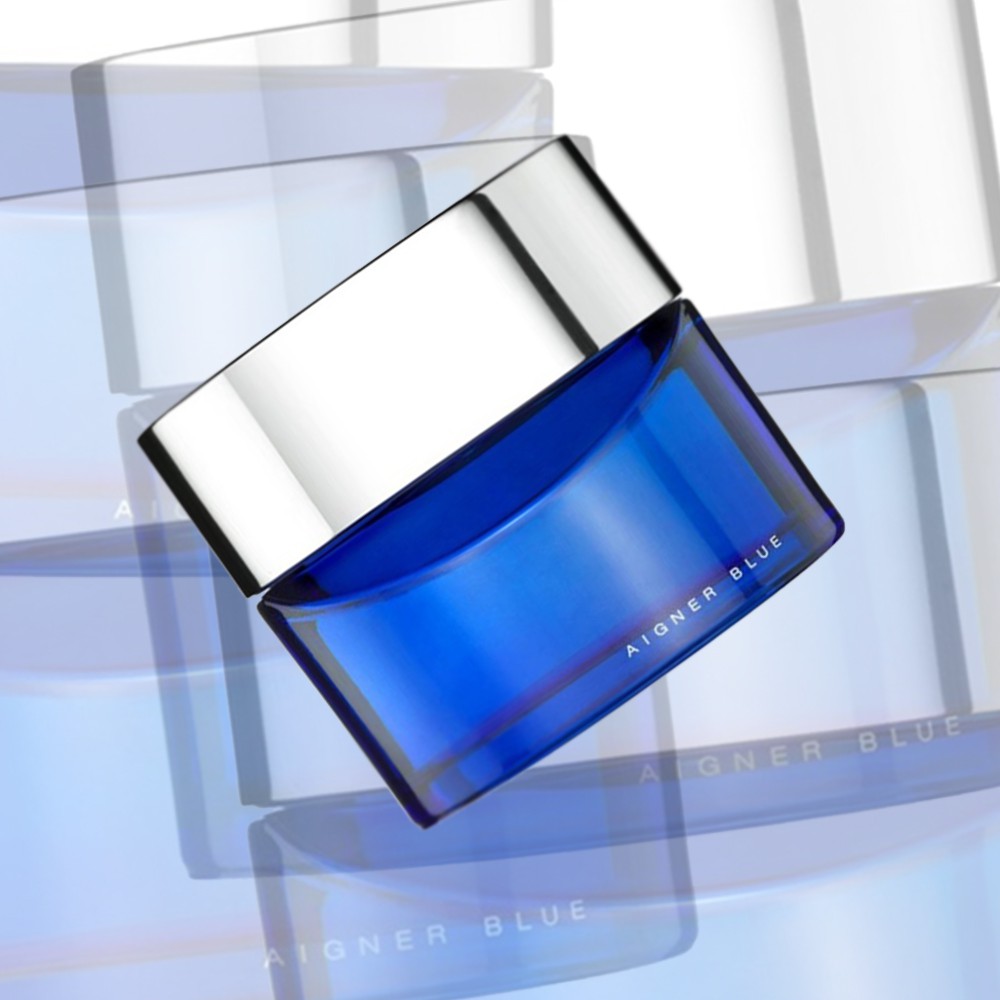 Aigner Blue hadir dalam botol kaca berat berwarna biru dengan essence eau de toilette berukuran 125 ml dengan desain ramping yang mirip dengan koleksi Aigner lainnya. Parfum ini sudah ada di pasaran sejak September 2016 dan kini bisa anda dapatkan di Jocelyns Perfume Boutique Yogyakarta & Solo. Hubungi kami melalui CALL / SMS / WA di nomor 0813-8261-0002 (KLIK DISINI).
Baca juga:
LACOSTE EAU DE LACOSTE POUR ELLE SERIES
PARFUM KARYA BRUNO JOVANOVIC TERBARU